More than 3,600 water quality projects completed
Posted: Friday, September 1, 2023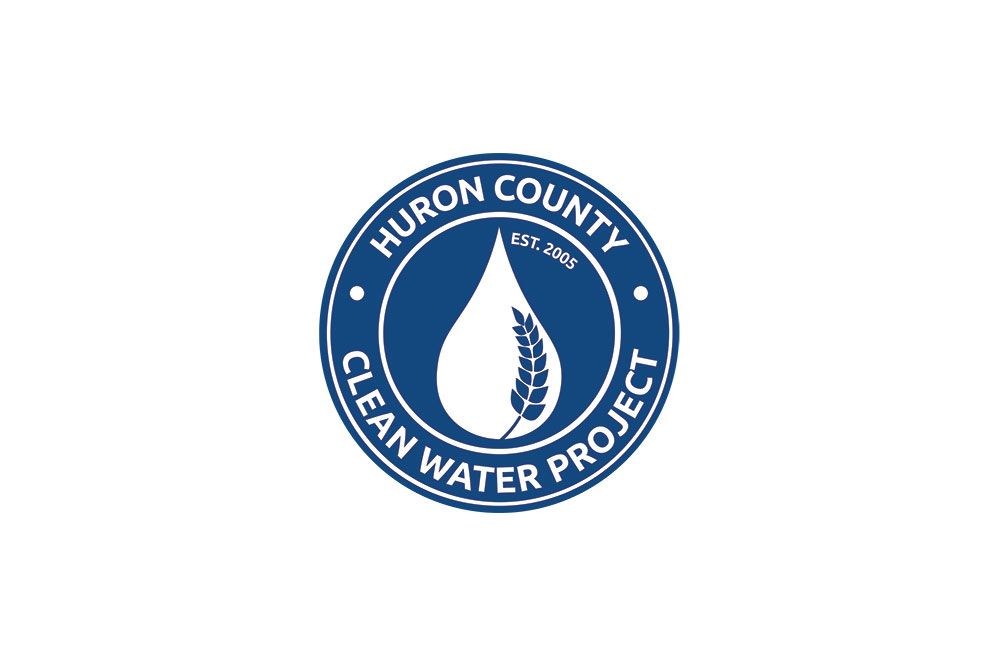 Huron County's Clean Water Project has helped landowners protect soil, water for almost two decades
Grants for water quality projects by agricultural producers and other rural landowners and community groups protect water resources in Huron County; Farmers and other Huron County residents complete thousands of projects to benefit of soil health and water quality
Agricultural producers and other rural landowners in Huron County, along with other county residents and community groups, have completed more than 3,645 water quality projects, since 2004, with grants from the Huron Clean Water Project (HCWP). This partnership of industry, community and local government has benefitted local water and soil resources for almost two decades.
The support of this County of Huron initiative has made it possible to:
Plant more than 40,000 acres of cover crops.
Plant more than 675,000 trees on more than 1,000 acres.
Establish more than 230 kilometres of windbreaks.
Fence cattle out of more than 25 kilometres of creeks.
Complete almost 300 erosion control projects and more than 250 Forest Management Plans.
Upgrade more than 430 private wells.
Decommission more than 610 unused wells and more than 100 liquid manure storages.
Glen McNeil is Warden of the County of Huron. He said the success of the Huron Clean Water Project for almost 20 years is thanks to all the community partners who make it possible.
"The completion of more than 3,600 water quality projects is possible thanks to the commitment and vision of the council of the County of Huron, the support of the ratepayers and the dedication of our rural landowners and residents and community groups," he said.
The total value of past projects is more than $14 million, when combining the county's investment with the contributions of landowners and other project partners. "The completion of thousands of projects, with a value of more than $14 million, is good for the health of water and soil and good for the local economy," he said. "We look forward to the 20th anniversary of the Huron Clean Water Project, in 2024, and continuing to protect and improve water quality in Huron County."
The Huron Clean Water Project supports grants for 16 categories of water quality projects.
Jamie Heffer is Mayor of the Municipality of Morris-Turnberry and Chair of the HCWP Project Review Committee. He said a large part of the program's success is its ability to support best management practices, across a dynamic landscape, and to " … adapt as we continue to learn more about protecting and improving water quality." For example, in 2015, Huron County added the Cover Crop Incentive category to the program. The cover crop incentive category now supports thousands of acres of over-wintered cover crops, each year, across Huron County. More recently, the county made changes to the Forest Management Plan and Woodlot Enhancement category to better support landowners, and to provide them with the resources that they need to manage woodlots that have been affected by Emerald Ash Borer.
"Keeping Huron County's water clean is vital to our future," he said. "I would like to thank everyone who has completed a water quality initiative through Huron Clean Water Project."
To learn more about the Huron Clean Water Project, and projects that may be eligible for a grant, visit the County's Clean Water Project page at HuronCleanWaterProject.ca
The HCWP funds up to 50 per cent of the cost of voluntary stewardship projects. In some cases, when combined with other funding programs, up to 100 per cent of the direct project costs may be funded.
To apply for funding, or to learn more, call Maitland Conservation at 519-335-3557, extension 245, or Ausable Bayfield Conservation Authority at 519-235-2610 or toll-free 1-888-286-2610, extension 263. Staff can help you to apply for grants and to make the process really simple, according to staff.