Healthy Communities from the Land to the Lake
This video introduces us to the importance of water and the Great Lakes.
Healthy Communities from the Land to the Lake
Healthy Lake Huron - Clean Water, Clean Beaches is a concerted effort to address nuisance algae concerns and to promote safe and clean beaches and shorelines from Sarnia to Tobermory.
Six key watersheds have been identified as priorities for immediate action. This group is now working together with local partners to develop and support the implementation of watershed management plans, with specific targeted actions, as well as monitoring and research, for each priority area.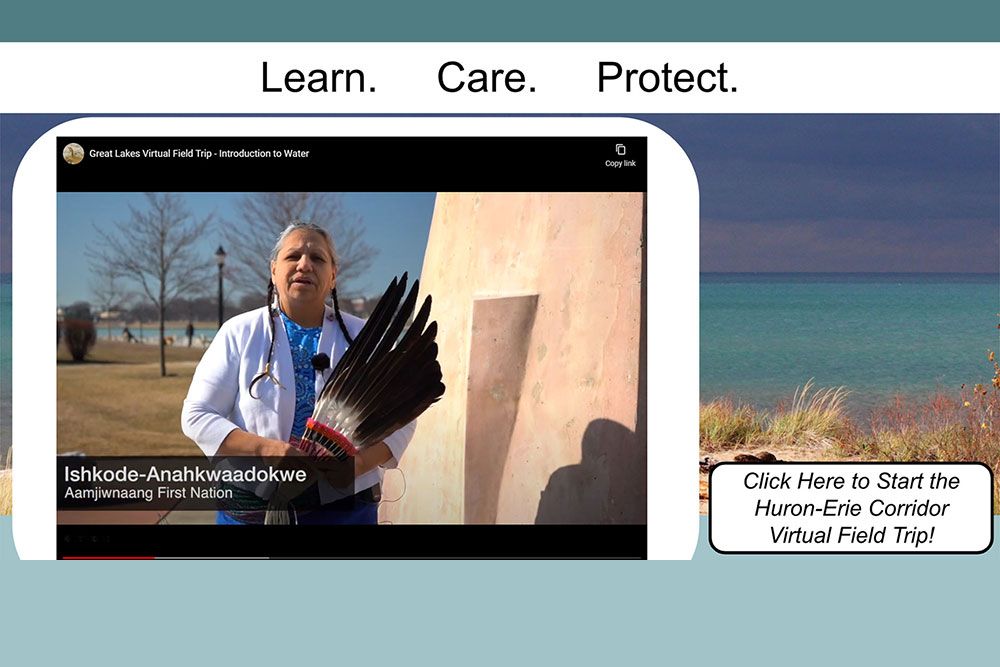 2022-01-17
How well do you know your Great Lakes? You will understand their importance better through these virtual field trips.
2022-01-17
The link between protecting natural areas and preventing pandemics received only modest attention as Canadians struggled with the impacts of coronavirus (COVID-19). This linkage is really at the heart of the issue, however.
2022-01-16
Geographic Information Systems, or GIS, can be used to determine which locations are more vulnerable to threats such as flooding or erosion.