Lake Huron water levels highest in decades
Posted: Thursday, May 23, 2019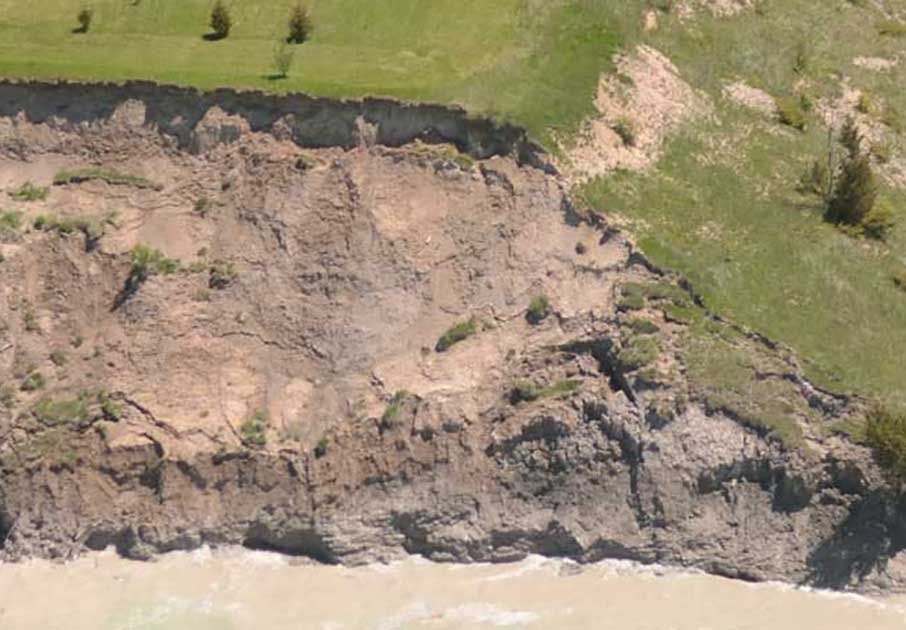 Information on Great Lakes water levels is available from agencies in Canada and the United States
Environment and Climate Change Canada has a web page with links to a number of official websites containing Great Lakes water level and related data.
To find out more visit:
Canada has a newsletter called Level News:
LEVELnews is a newsletter that provides a monthly update on Great Lakes and St. Lawrence River water levels.
Based on March water levels, the April newsletter reported that " ... all the Great Lakes remain well above their average levels when compared to their seasonal values from 1918 to 2018 ..." and "... above-average water levels are expected to continue."
The newsletter reported that "... beginning-of-April levels of lakes Michigan-Huron and Erie were the highest they have been in over 20 years for this time of year ..."
The newsletter also reminds us that water levels seasonally rise in the spring so everyone "... should be prepared for impacts from potential flooding in low-lying areas and shoreline erosion."
Lake Huron is above average but we may not reach record levels this year: "The probable range of values to July for Lake Michigan–Huron are between 36 cm and 71 cm above average, and even if the lake receives exceptionally wet conditions, the levels are forecasted to stay below record high values ..."