Working together at St. Joseph fish ladder
Posted: Friday, July 10, 2020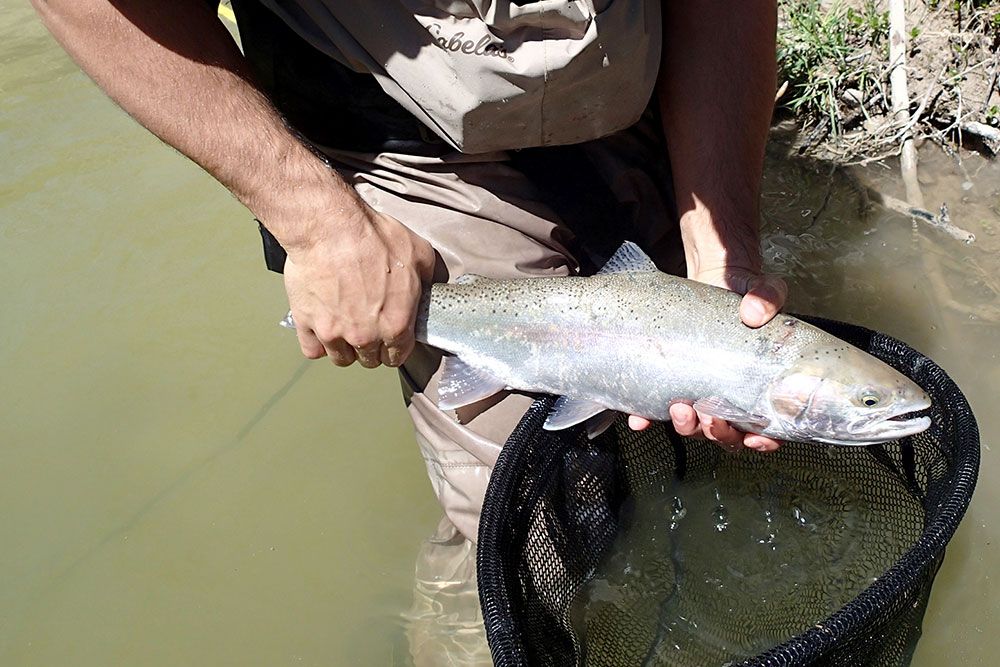 New video shares story of community, agencies working together to protect habitat
A new video is available now about how a community member's concern, combined with a multi-partner agency response, resulted in improved habitat and spawning grounds for Rainbow Trout at the fish ladder in St. Joseph, Ontario.
Community member Dennis Regier, of the Zurich-St. Joseph area, was fascinated when his lads told him there were Rainbow Trout in a local drain. To his surprise, they were right.
When there were community concerns with the state of a local fish ladder and spawing grounds for Rainbow Trout in the St. Joseph area, Dennis contacted Ausable Bayfield Conservation Authority (ABCA).
Soon, ABCA staff and other partners – including Ministry of Transportation of Ontario (MTO); Fisheries and Oceans Canada (Department of Fisheries and Oceans or DFO); and Ontario Ministry of Natural Resources and Forestry (MNRF); responded to the community concern and each played a part in rectifying a problem and creating an improved fish ladder.
This is a story of Departments, Ministries, agencies, and the community working together with a common goal – protection of our local watershed resources.
Watch the video now:
In the video, Mari Veliz, Healthy Watersheds Manager with Ausable Bayfield Conservation, has a conversation with Dennis Regier, about why he had a concern for the fish there and how the different partners came together to improve habitat for fish.
#healthylakehuron #landtolake #pieceofthepuzzle